The whole corona thing has been a right mess. And it's fair to say the UK Government has made a few mistakes and pissed off a lot of people in how it has approached things. Still, there's no rulebook for a global pandemic, but how it handled a certain Mr Cummings was certainly a turning point for many regarding lockdown.
One thing it has got right, and what a lot of marketers, copywriters and designers can learn from, is the messaging it has used throughout the crisis. It has relied on some wonderful tried and trusted persuasion and response techniques and I thought I'd take this opportunity to highlight a few of them... after all, using them will certainly improve marketing comms to all kinds of people and businesses.
The rule of three. The comic triple. Musical Triads.
Omne trium perfectum... everything that is three is perfect. There's a reason why the government loves nesting messages into threes. That's because thongs grouped into threes are more memorable than if there were groups of two or four.

It's all about patterns you see. The human brain loves a pattern and three is the smallest number that creates a pattern. And the advertising industry, speechwriters and governments have long had a relationship with the rule of three, for example:
A Mars a day helps you work, rest and play.
Truth, justice and the American way.
Education, education, education.
Friends, Romans, Countrymen.
Stop, Look and Listen.
Stay Home, Save Lives, Protect the NHS.
So simply put, if you want your marketing messages to have better recall and be remembered more, use the rule of three and try create a pattern with them.
The use of colour.
Colour, believe it or not, plays a huge role in the design and attractiveness of pieces of design… but despite red being known to raise the heart rate (and actually increases your appetite too) and be used widely in sales, it's actually also associated with danger.
Yellow is traditionally used as a colour to convey optimism, warmth and clarity (see what I did there). But essentially, I advise you stay away from that one as the relationship to corona warning communications is too close at the moment.
Instead, consider these colours (no matter what your brand team stay) as a means to attract the eye and display any marketing and welcome messages:
Green: This is a great colour – health, nature, peace, growth and of course, more importantly, the universal colour for 'GO!', everything is ok!
Blue: This colour in the mid represents trust, dependable, strength and it's also a calming colour, hence why it's the colour of choice for many banks and building societies in their comms (Barclays, Halifax, Cheshire Building Society).
Purple: Again, this is a colour that is often used to calm and soothe but is a great colour to use in price flashes and offers. It subconsciously calms you and represents the wise and creative in life.
Orange: Again, another great call to action colour that attracts the eye and communicates cheerful, friendly messages – hence why it's used by brands like EasyJet, Fanta and Nickelodeon.
Using the word 'you'.
When I first started out as a copywriter, my head of copy at the time used to judge the power of the sales letters I would write by counting how many times I used the word 'you', 'your', 'you're' or 'yours'.
The reason behind this is that it focuses you on the people you are writing to and aids in writing benefit led communications. In the usage of the word by the Government, it helps create a sense of ownership and aids in people taking charge of their own safety - notice how in the example below there are four uses of the 'you' variant.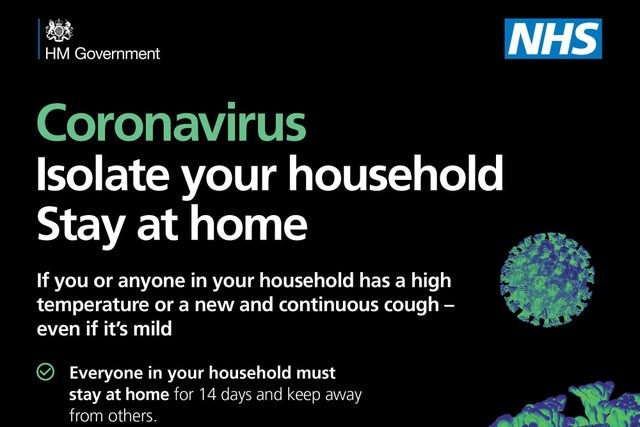 It's not just widely used in the example above. Have a look at a wide range of communications created by the Government and you'll see that the 'you' etc is used widely.
You can also use other personal pronouns such as 'you' also to help audiences feel you are speaking directly to the, pronouns such as 'we', 'our', 'us' create inclusivity and a feeling of togetherness (which leads to another persuasive technique - crowd psychology).
There are other techniques used by the Government to enhance the effectiveness of their messaging. If you'd like to find out more or have effective and persuasive messaging created for you, give me a call on 07515053915 or email julian.gratton@btinternet.com